COMING TO LIGHT:
After nearly 25 years of being packed away in a warehouse in London, these paintings are now coming to light for the first time since Terence Donovan's death in 1996.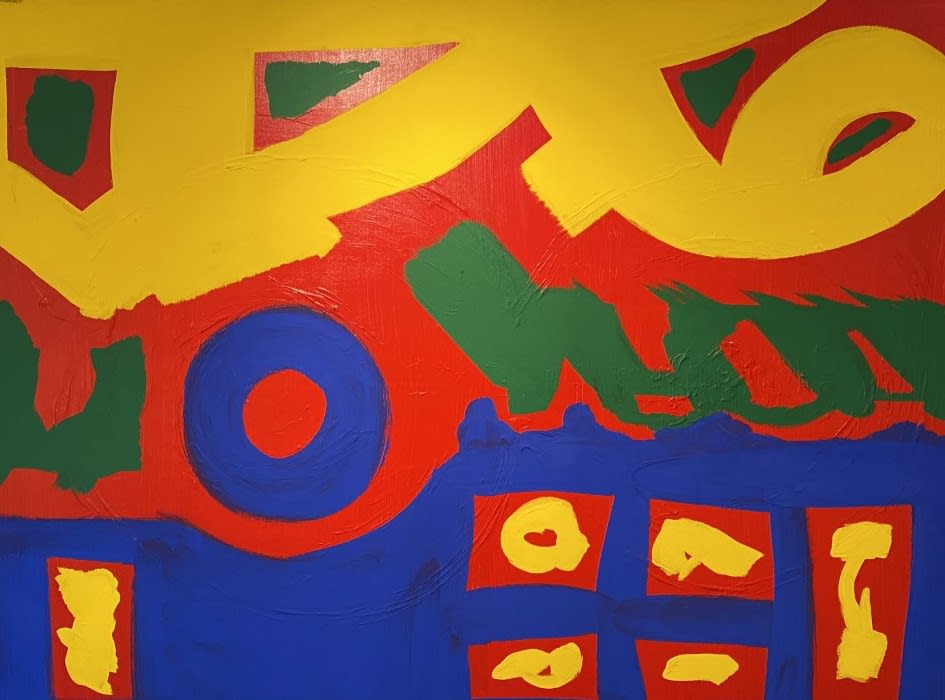 Terence Donovan, Chushin 51, acrylic on canvas, 145 x 184cm
Public Iconic Photographer and Private Passionate Painter
It was during the 1980s, that Terence Donovan shot formal portraits of Princess Diana in three separate sittings, as well as the Duke and Duchess of York and Margaret Thatcher when she was Prime Minister. It was this time that Donovan started to visit his art studio in Chiswick on a regular basis at weekends. He would often meet up with his friend Peter Blake to 'talk shop'.
Inspired by his love of Japanese culture and his commitment to Buddhism, this exhibition celebrates a lesser known side of the man, a true creative.